Who is this guy, again?
Yeah, I have been absent recently. Yeah, I have slightly abandoned you recently. Yeah, I have been drowing in schoolwork recently. Yeah, I have had a bit of spare time to post recently. Yeah, I am unbelieveably lazy. These are all true.
Frankly, I am not sure why I am posting right now. Perhaps to rub this in your face: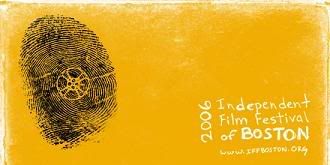 Since I'm so crafty, I got a handy-dandy press pass for free -- which gives me access to every film/symposium/afterparty -- and I am taking full advantage of it.
Therefore, I do not have time for you jokers at the moment. I'll see you when the film fest has passed, all my final projects and essays have been handed in, and I have resurrected from the dead.

Let's estimate that the time will be around....May 7th. Yeah, that sounds about right.